Are you a kid who would like a place to speak your mind? Have a review or an opinion on something? Then come on over and join our gang. All Pets are welcome too!
We welcome any boy or girl of any age who would like to write a piece for a blog and all you need to do is email us at kidglloves@gmail.com and explain what you would like to send us or what you would like to write about. In return you – or your Mum – can put a special badge on their blog to say that you are a member of the GL Gang!
Also, do you have a family pet who might want to express their opinion? Then come and join Ash the dog in our GL Gang and let them have their say.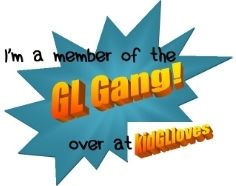 <div align="center"><a href="http://www.kidglloves.com/the-gl-gang" title="The GL Gang"><img src=" http://i1322.photobucket.com/albums/u568/ToriWel/922c35dc-d962-48d8-afdb-45ddffd1cfc2_zps3be2122e.jpg" alt="The GL Gang" style="border:none;" /></a></div>